October 27, 2021
Conversations with Timothy Arnold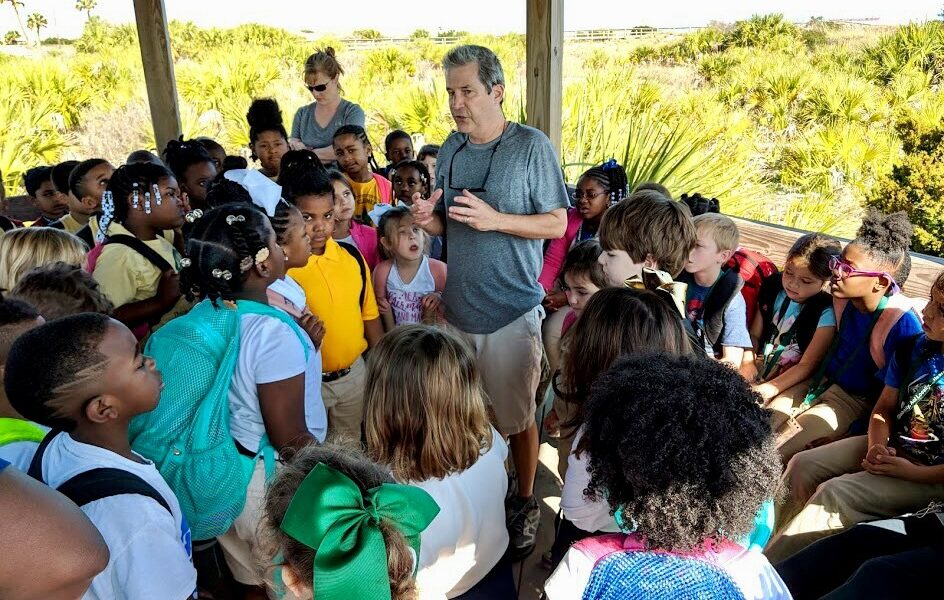 Today we'd like to introduce you to Timothy Arnold.
Hi Timothy, can you start by introducing yourself? We'd love to learn more about how you got to where you are today?
Tybee Clean Beach Volunteers was born out of both frustration and hope. Romantic evening walks on the beach with my wife turned into a ritual of carrying as much beach litter as we could hold in our hands (and arms) until we saw the next trash bin when the process would start all over again. We then started walking with buckets and grabbers, and occasionally ran into others who were also frustrated and picking up litter. We simply decided to form a group to go out together on Sunday evenings with the hope that our ranks would grow.
And did they ever! In less than six years, Tybee Clean Beach – also known as Fight Dirty Tybee – has become a registered GA non-profit with an IRS-approved 501(c)3 organization, and has hosted 370 clean-up events involving over 12,000 volunteers. Turns out it is easy to 'sell' a beach clean-up! Almost half of those clean-ups are with groups – mostly school groups from elementary to High School, military units from nearby Hunter and Ft. Stewart Army bases, the US Coast Guard, and numerous businesses and local organizations. And of course lots of Girl Scouts!
At the end of each clean-up, we hold a 'sort process,' where lead volunteers (and anyone that wants to join in) sort the collected beach trash into bins for reuse or recycling, where possible. For example, we have been able to recycle close to 250,000 butts and have stored another 150,000 for display at Tybee's new Marine Science Center. These sorting events are the perfect time to have a meaningful discussion with participants about the problems that butts, straws, beach toys, styrofoam, and microplastic create in a marine environment. Participants that have filled a bucket with this debris often rethink their own personal plastic consumption habits and are eager to talk about how to reduce beach litter.
Over the past two years, we have expanded our programs to include a Hard to Recycle Center (H2RC) at our local YMCA for items not accepted in municipal recycling, such as bottle caps, printer cartridges, personal care products, batteries, solo cups, corks, juice packs, and oral care products. And thanks to the generous grant from Salt Island Fish & Beer, a local sustainable restaurant, we've acquired a set of recycling machines and now can recycle recovered straws, bottle caps, and plastics labeled #2 and #5, turning this throw-away plastic into planters and coasters for sale at local establishments, which generates funds for more cleanups and marine debris education.
We've also implemented a 'Re-Beachables' program to deal with the hundreds of beach toys we recover during our events. These toys are distributed to a small group of participating families, cleaned up, and deposited in several 'borrow boxes' at busy beach entrances, and our Visitors Center and Campground.
Finally, we are in the process of rolling out a 'Certified Turtle-Friendly Restaurant' program designed to provide significant attention to those restaurants that voluntarily refuse to use plastic bags, straws, or expanded polystyrene (e.g., styrofoam) in their stores.
Would you say it's been a smooth road, and if not what are some of the biggest challenges you've faced along the way?
Our initial small group of volunteers shrank in the first year from a dozen to half that due to life circumstances. We almost disbanded, but instead decided to create a Facebook page and website to attract new volunteers to the cause, particularly families.
We also struggled initially with fundraising, as our philosophy has always been not to ask those willing to volunteer their weekend time to also donate money. With persistence, we overcame both constraints and today enjoy a robust membership and steady financial support from businesses, foundations, and the City of Tybee Island.
Can you tell our readers more about what you do and what you think sets you apart from others?
Before opting to step down from corporate life and enjoy more time together with my wife in Savannah and Tybee Island, I held a number of executive positions with American Express, State Street Global Advisors, and Visa Inc.
In each of these roles, I built a team of professionals that set high standards, strove for 'quiet excellence,' and valued teamwork above all else. We apply these principles to our volunteer group, with great results.
We'd love to hear about any fond memories you have from when you were growing up?
Pick up baseball and football games with the local neighbor kids.
Contact Info: