What is the Re-Beachbles Program?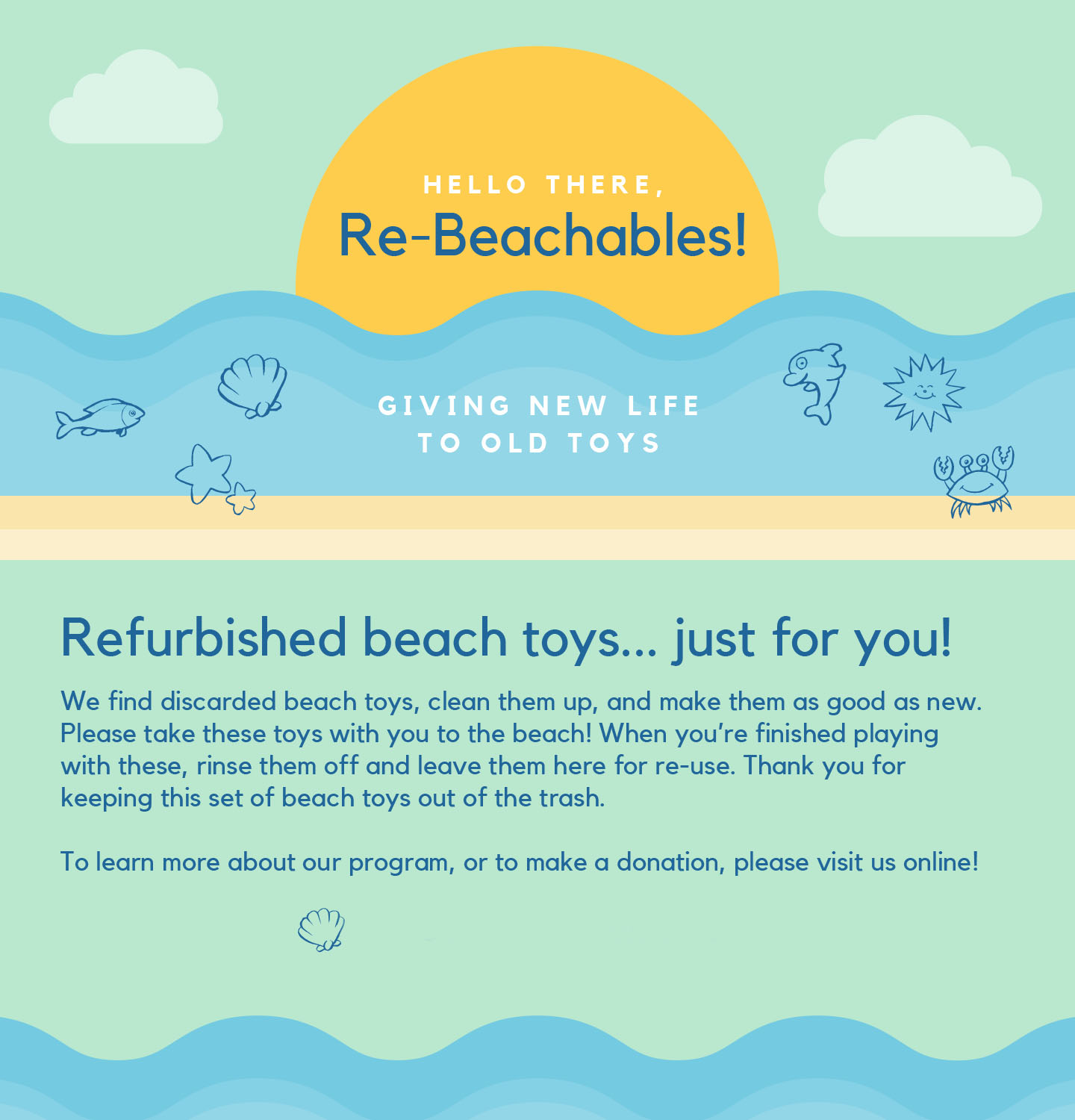 It's our way of keeping the hundreds of toys recovered during beach clean ups from remaining on the beach and becoming micro-plastic.
Here's how you can help:
Instead of buying plastic beach toys, simply borrow any toys you'd like from the boxes at the Tybee Visitors Center, the Rivers End Campground Office & Store, Tybean Art & Coffee shop, or from the wooden borrow boxes located at the following beach entrance ramps: Center Street, North Beach at the Marine Science Center, and at the 15th Street beach entrance just north of the Tybee Pier
When you're done with the toys, you are welcome to take them home for your next trip to the beach, or return them to a Re-Beachables borrow box
If you find abandoned toys on your beach walks, rinse them off and put them in one of the borrow boxes for others to use
Join a beach sweep! Schedule is at www.tybeecleanbeach.org and on Facebook at Fight Dirty Tybee
Make a donation to help defray the cost of this and other programs at www.tybeecleanbeach.org
We also recently partnered with the City of Tybee Public Works Department to build large beach toy borrow boxes at 3 of the Island's busiest beach entrances (see above), encouraging beach goers to deposit their unwanted toys in the boxes as they leave the beach, vs. leaving them on the beach. Thank you City of Tybee Island!